Your Order Is Not Complete…
Upgrade To StoryPal  PRO To
Create Unlimited Stories

And

Get Your Hands On Powerful Add-Ons

That Make It Even Easier To Make Money With StoryPal
One Time Offer | Save
$397

When You Upgrade Now
Thanks so much for getting StoryPal
We know you're going to love how easy it is to use this brand new software to create a highly-engaging web stories that can be searched, shared, and embedded across the open web…
People love these stories and you'll quickly be able to boost your online results, get free viral traffic, and make more sales without needing any special skills or experience…
Although you have everything you need right now to start creating stunning and ultra-engaging stories right away…
Before you get started we want to take a minute to share something with you that makes it even easier to turn you newly created stories into money in your pocket…
Introducing…
StoryPal PRO
If you're looking to get the most out of the StoryPal  software you just purchased, you'll want to make sure and grab this upgrade to the 'Pro' version (especially since we've discounted the price).
StoryPal PRO Adds Powerful Features That Make StoryPal A Complete, Money-Making System
The limit of 300 stories per month is removed and you can now create UNLIMITED stories (This feature alone is worth many times your tiny investment to upgrade today because the more stories you have out there, the bigger and better your results with be).
StandAlone Story Blog Add-On
With the StoryPal PRO Standalone Blog add-on, you can have all of your curated stories in a blog carousel that's visually engaging and proven to boost results, reduce bounce rate, and to get more people to take action.
Why you need this…
This is the next level of blogging…
People don't read entire articles and blog posts like they used to because online attention spans are shorter than ever and people want to get information in bite-sized pieces.
Create an entire blog loaded with all of your visually-appealing stories instead of blog posts
No design or coding skills are needed to create your Standalone Story Blogs with this powerful add-on
If you want to get the most out of StoryPal Builder, you'll want to ensure you upgrade to 'Pro' and get this add-on

This add-on is so powerful and effective it could easily be an upgrade all on its own
We've also improved the analytics inside StoryPal PRO so you can instantly see how all of your stories are doing. Access all of in-depth stats with just a click of your mouse and instantly know what's working the best and how to quickly scale-up and get even better results…
See your most visited pages and the most visited story across an entire site
For any given story, you'll also be able to see just how deep your visitors go so you can see if there's a story where people are getting stuck that you can improve for even better results
Find out the average number of pages your users see for every story, and the amount of time an average user spends on your stories
Instantly discover how many times ads were shown on any given story
Get demographic information like the country of origin for your visitors, whether they visited from a mobile device or desktop, and how many clicks and interactions you get on each of your stories
You'll also get access to a complete report with stats that show you exactly how your stories are doing via email every single week. Getting this important stats via email basically forces you to stay plugged-in and ensures you get the best results possible.
Easily Add Tracking Pixels
In 'Pro' we've added support for Google and Facebook tracking pixels to your newly created stories so you can create custom audiences and run retargeting campaigns.
This feature will save you time, lower your ad costs if you choose to run ads, and put money in your pocket quickly boosting your online ROIs with just a few clicks of your mouse…
Create Story Menus And Navigation Sidebars
When you upgrade to StoryPal  PRO, you'll also unlock the ability to create story menus and add navigation sidebars to stories…
Instead of limiting yourself to one story page, you can now weave all your stories together using the menu format and allow your viewers to easily navigate between your stories without leaving your stories…
Add A Call to Action To Your Stories
By simply adding a Call to Action, you'll be able to redirect to anything you choose at the end of your stories…
Because this effectively creates a fluid 'story funnel,' you'll have more control and be able to turn more of your story's viewers into money in your pocket!
Save $397 When You Upgrade
To StoryPal Builder Pro
Although we could easily charge $497 for this upgrade with all the money-making goodness we've packed into the 'Pro' version…
…as our valued customer, you won't pay anywhere near that when you upgrade right now..
To lock in your discount, all you need to do is click the button below right now…
Why You Need To Upgrade To 'PRO' Right Now
This is a special, one-time offer and only available when you upgrade right now
Get access to StoryPal PRO now at a massive, customer-only discount
StoryPal PRO allows you to create unlimited stories and gives you powerful features that will immediately boost your results, save you time, and put more money in your pocket…
If you want to get the most out of the software you've just purchased, you need this upgrade
Last Chance To Upgrade To StoryPal PRO
And Save $397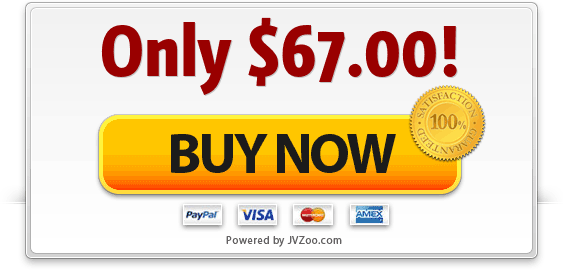 **Remember, this is a special one-time offer. If you close this page you'll miss out on this powerful upgrade that will save you time, boost your results, and ensure you get the most out of the software you just purchased.**
Earning Disclaimer
Every effort has been made to accurately represent our product and it's potential. Any claims made of actual earnings or examples of actual results can be verified upon request. The testimonials and examples used are exceptional results, and don't apply to the average purchaser and are not intended to represent that anyone will achieve the same or similar results. Each individual's success depends on his or her background, dedication, desire and motivation. As with any business endeavor, there is an inherent risk of loss of capital and there is no guarantee that you will earn any money.