Smart

GOOGLE AMP

Technology Makes It Easy To Create
Instagram-Like 
'Web Stories'
With StoryPal you can create immersive interactive stories that are  embeddable across sites and apps without being confined to a single ecosystem
'Stories' Are Taking The Internet By Storm
Everywhere you turn online, you see 'Stories'…
In the past couple of years, 'Stories' have become hugely popular on social platforms like Facebook, Snapchat, Whatsapp and Instagram…
…and if you're like most people, one of the first things you do when you sign-on to social media in the morning is to take a look at  the new stories from everyone that you follow…
1.7 Billion Instagram accounts use Stories daily
15-25% of people 'swipe up' on a link in branded Stories
1 in 4 people look to Stories for products or services they might want to buy
59% of brands links Stories to a page with products for sale
Facebook Stories are growing 15 TIMES faster than newsfeed sharing
Stories get attention, boost engagement, and results in sales!
Wow! Impressive software to help market your business further! I'll admit, I have never used Stories on Facebook before because I never understood a reason for it. With StoryPal, that has changed. StoryPal is an easy to use piece of software to help you reach out to your customers and new customers creatively. Talk about game-changer! Very impressed with how easy it is to create stories and share them to your own website or blogs. Simply create a new story, edit and style it, and share it! Done! It's so simple, a newbie like me can easily use it.
Jessica M. Bell
Why Online Marketers Should Be Using Stories
Stories are ultra-engaging and work so well because people's attention spans are getting shorter and shorter…
Most people don't have time to read an entire article or watch all of a video, so Stories are perfect for grabbing people's attention and getting them to take action…
It's a fast and easy way to create hard-hitting content that people want to see
Stories are great for showcasing a special offer or a new product or service
It's much easier to create an attention-getting story than it is to create a video or to write an entire article (and stories are FAR more effective)
Stories can easily go viral getting you tons of FREE traffic
There's no question that people LOVE stories…
Taking Stories BEYOND Social Media…
Wouldn't it be great to leverage the power of stories all across the web to help you boost engagement, get free traffic, and make sales?
Imagine if you could go beyond just social media and have your stories all over the internet…
The good news is…
You can!
The Google AMP Stories Initiative
Google recently launched an initiative that allows you to create stories just like you see on social media that can be shared all over the web…
With AMP stories, you're able to create Instagram-like stories and have them on your website…
…giving you full control!
Google now has a dedicated carousel of Visual Stories in its search results.
Making this content format a sure-fire way to boost traffic and rank higher in 2020 and beyond.
These brand new AMP Web Stories are the wave of the future and people absolutely love engaging with these Stories…
That's why we created a powerful, easy-to-use software tool that makes it easier than ever to create ultra-engaging AMP Web Stories that get free viral traffic .
WEB STORIES  CREATED WITH STORYPAL
4 Steps To Using StoryPal 
Login to your easy to use StoryPal dashboard, nothing to install.
Select custom templates, create from scratch, from any website URL or RSS feeds to generate stunning web stories.
Use the built-in drag and drop editor to customize your stories with just a few clicks
Publish, embed and 
sit back as your story gets shared and ranks in the search engines for FREE traffic
Storypal Is Super Easy To Use – Watch The Demo Video Below To See StoryPal In Action…
StoryPal Is Loaded With Features Designed To Save You Time, Get You FREE Viral Traffic
Makes AMP Stories Even Better
StoryPal takes everything that's great about AMP stories and makes them better, more engaging, and easier to create with a few clicks of your mouse.
Stories Are Search Engine Friendly And Rank Fast
Because AMP stories are an initiative of Google, all the stories you create with StoryPal are search engine friendly, which means you can easily get FREE traffic because your stories will rank quickly in the search engines.
Connect Your Domain – Hosting DFY
StoryPal users can connect their custom websites, blogs or subdomains and create custom stories with their own domain. They can also add their custom favicon. All stories are hosted and secured for Free
Unlike Instagram, Facebook, Whatsapp, and Snapchat stories that go away in 24 hours, the stories you create with StoryPal STICK and stay live as long as you want them to so you get more shares, more free traffic.
Easily Embed Stories On Any Website
The stories you create are designed to get you results, so they can be embedded or shared across websites and apps all over the web.
100% Newbie-Friendly Software
No technical skills or design experience is needed because creating web stories with StoryPal is as easy as a click of your mouse.
Professional – Fast and Easy Editor
The StoryPal Story Editor offers the perfect set of easy to use features to get started into this vertical world with professional stories in minutes. Drag & drop makes creating your stories a bliss and even beginners can quickly publish compelling stories.
Hyper-Fast Loading Speeds
Because loading speed is everything these days, your newly created stories load quickly so your audience stays engaged and entertained
Although you can embed your newly created stories on any website, you don't need to have a website to get big results with StoryPal… Create stories and then generate a shareable URL… we'll host your stories for you!
Our Story Editor comes with a variety of pre-built templates so you can achieve stunning results in seconds. You can also create your own.
Give visitors the option to accept your cookie and GDPR policy.
Determine if the user should be asked to interact with the control and capture the user's consent decision
Library of millions of visually rich and immersible images, gifs, videos, icons, illustrators, vectors and you can also upload from your resource and computer.
Easily connect to your computer camera or device to create live stories.
And because web Stories are all about sharing and going viral, you can add sharing buttons for Facebook, Twitter, Whatsapp. Pinterest, Tumblr, Linked… even email and SMS…
Add Call To Actions (CTAs)
You can also add a custom call to action (CTA) to any of your stories… Link to anything you want and when the viewer clicks your CTA it will redirect them instantly… (This is a great way to build your list or make affiliate sales)
Offline-to-Online Experience
By scanning a QR code built into the app, you are sent to the AMP Stories and receive additional information about the product in the format of a story. You can then start an immersive product experience from your phone or any device.
Most Complete AMP Story Creation Tool Ever Released
When you combine the included templates, the Drag and Drop editor and the Rich Media Library that includes MILLIONS of images, gifs, videos, icons, illustrations, and vectors, you'll have everything you need to create stunning stories without any design or technical skills needed on your part.
Different Story Creation Format
Create stories from scratch fast, create unique stories from any website URL, blog posts in minutes.
…And create stories from RSS feeds, add redirect or clickable links to the full posts.
To see

AMP Visual  Stories

in action, search Google on a smartphone with these keywords: 
New York, San Francisco, San Diego, Mexico, USA, Chicago, Canada
You'll notice the "Visual Stories" section as seen in image below
Visual Stories Vs Web Articles (textual)
Have shorter attention spans and declining reading habits, due to information overload
Can't stay focused due to competing demands on their time
Often skim through long articles on websites rather than reading them carefully
Prefer short summaries over long-form content
Recall information longer when it's visual than textual
Are increasingly visually-oriented and want crisp yet visually attractive content
More likely to trust the content that is in a well-designed visual presentation format rather than a text-heavy one
Readability is key to creating a stellar mobile experience. Just a mobile-friendly responsive website design is not enough anymore. Your design must be mobile-first, fast-loading, visually interesting and immersive to boost readability. Such immersive mobile experiences are the predicted trend for the coming years
Hence the need to jump on StoryPal now!
A study conducted by Forrester on behalf of Google found that users prefer tappable story format over scrolling articles. Publishers have a huge opportunity to fill the supply and demand gap, as the Stories format is poised to change the way we consume content online.
TOP PUBLISHERS CURRENTLY USING AMP STORIES
Look At These Stunning Stories Created
With StoryPal 
Marketers LOVE How Easy It Is To Get Results
With StoryPal 
Wow, another great software with many uses. I can highlight special products, make announcements, engage customers, and other tasks. And all in a simple online interface!
Bryan Baysa
Storypal is absolutely amazing! The workflow in setting up your story is so easy even a non-techie can do it! You can easily create your story page using the custom, website, rss and template feature. When you have completed your story, then you have not one single option, but a wide array of options on where you want your story to be viewed. This is a MUST have tool that you will be sure to enjoy as well as those who view your story.
Cary Burns
Storypal is very amazing since I can use to promote my e-commerce site by creating stories about my products.
Kingi Kigongo
Get StoryPal Builder
At A Big Discount…
Although it would be easy to charge $97 per month for StoryPal (and it would be worth every penny) when you consider how much time this will save you…
…how much traffic this will get you…
…and how much money this easy-to-use tool can make you…
You're not going to pay anywhere near that right now…
During this initial launch, we've completely waived the monthly fee and slashed the price.
That means you can get access to StoryPal  for a low, one-time investment…
To Lock-in Your Discount, Choose One Of The Options Below Now…
Create 50 stories per month
10,000 tracked clicks per month
Add stories via URL and RSS feed
LAUNCH SPECIAL – ONE TIME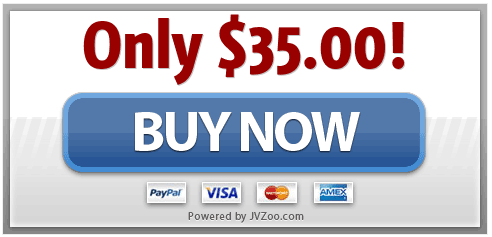 Commercial     –     Best Option
Connect up to 3 premium domains
100 stories per month/per project
Media upload 2GB per month
50,000 tracked clicks per month
Add stories via URL and RSS feed
LAUNCH SPECIAL – ONE TIME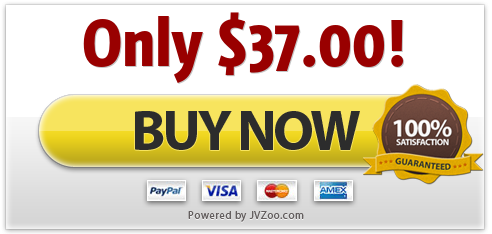 You're Protected By Our 30 Day Money Back Guarantee
We guarantee that StoryPal will work flawlessly for you. 
That's why we're giving you a full 30 days to make sure this is for you.
If you have any issues using StoryPal that our support team can't resolve for you, just let us know within 30 days, and we'll send you a refund.
You have NO RISK when you get StoryPal  right now.
StoryPal Frequently Asked Questions
What is StoryPal?
StoryPal takes everything that's great about GOOGLE AMP stories and makes them better, more engaging, and easier to create with a few clicks of your mouse.
How does StoryPal work?
STEP #1:  Login to your easy to use StoryPal dashboard, nothing to install.

STEP #2:  Select custom templates, create from scratch, from any website URL or RSS feeds to generate stunning web stories.
Step #3:  Use the built-in drag and drop editor to customize your story with just a few clicks
Step #4:  Publish, embed and sit back as your story gets shared and ranks in the search engines for FREE traffic
Is StoryPal newbie friendly?
Yes. When you use StoryPal to create web stories, you don't need any special technical or design skills to create stunning stories that people will love, engage with, and share with others.
Are there templates included?
Absolutely. You get access to 30 story templates to use at starting point. These templates are professionally designed, proven to get massive engagement, and they look stunning.
Do I really need StoryPal to create stories?
Although you can create AMP stories without StoryPal – if you are a developer.
But, you'll miss out on many of the features that will save you time, ensure your stories go viral and get shared, and make it easier than ever for you to monetize your stories.
What kind of results can I expect when I get StoryPal?
Save time creating stunning stories that people will love

Increase engagement

With StoryPal your stories will get shared more and have a much better chance of going viral

Add a CTA (Premium) that makes it point-and-click simple to monetize your stories
Do you offer a money back guarantee?
Yes. If you have any issues using StoryPal that our support team can't resolve, you have a full 30 days to request a refund.
Does this work for Mac and PC?
Yes. StoryPal works for Mac, PC, Tablet and on all mobile devices since this is a cloud-based application. It can be accessed anywhere in the world.
Every effort has been made to accurately represent our product and it's potential. Any claims made of actual earnings or examples of actual results can be verified upon request. The testimonials and examples used are exceptional results, and don't apply to the average purchaser and are not intended to represent that anyone will achieve the same or similar results. Each individual's success depends on his or her background, dedication, desire and motivation. As with any business endeavor, there is an inherent risk of loss of capital and there is no guarantee that you will earn any money.
This website is not affiliated with Facebook or any Facebook entities. Also, This site is NOT endorsed by Facebook in any way. FACEBOOK is a trademark of FACEBOOK, INC. We do not sell your email or any information. We are 100% CAN Spam compliant.
Copyright 2019 StoryPal. All Rights Reserved